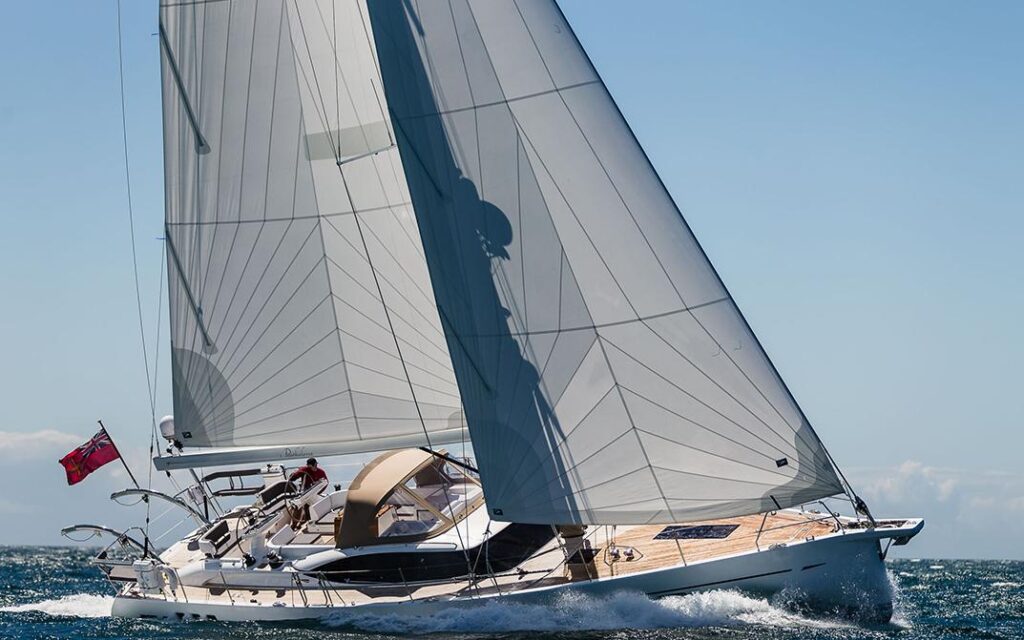 The Oyster 565 is a sub-60-foot sailboat, designed to be sailed
shorthanded by a couple or family. Boasting many of the features
you would expect on a larger bluewater sailing yacht, she is capable
of everything from a coastal cruise to circumnavigating
the globe without the need for a professional crew.
An evolution of the ever-popular 56 and 575 (of which over 120 were built),
the Oyster 565 is built on Rob Humphreys' powerful G6 twin rudder hull form. As a result, this explorer sailing yacht delivers true performance cruising. The centreboard option is perfect for cruising around the shallower waters of the US East Coast or accessing the most remote bays in the world.
Below decks, you will find the large volume creates a spacious, comfortable interior, that is pleasantly light and airy. The forward windows open for better ventilation. The optional extended transom opens up a large full-width lazarette to store all your bluewater cruising and watersports gear.
Find out more at: Oyster's Website